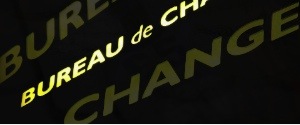 Al 20+ jaar hou ik me bezig met wat ik tegenwoordig voor de eenvoud maar 'alles internet' noem. Een belangrijk onderdeel is daarbij voor mij altijd de relatie met kunst en cultuur geweest. Na 14 jaar met veel plezier als partner/principal consultant bij Verdonck, Klooster & Associates (VKA) gewerkt te hebben is het nu tijd voor een 'next step'. Ik ga me volledig richten op het snijvlak van kunst, nieuwe media en "alles internet".
Consequentie is in elk geval dat ik per 1 februari niet meer verbonden ben aan VKA. De komende weken ga ik eerst eens rustig werken aan de verdere wat, waar's en hoe's en de rest komt dan vanzelf wel, leert de ervaring. Ik heb er in elk geval veel zin in en indachtig mijn second best favorite credo "the best is yet to come" ga ik dus mooie tijden tegemoet.
NB: mijn nieuwe coordinaten voor email, mobiel enzo kun je vinden op LinkedIn of Plaxo.